KUMARAKOM, KERALA, INDIA
WELCOME TO KUMARAKOM BACKWATER RETREAT
Backwater Retreat offers you the complete facility, which will make you feel at home. The resort believe in combining contemporary elegance and modern efficiency with grace, warmth and care. Honeymoon couples and Families interested in enjoying the serenity of nature and its silence would surely love to stay at such a place during their vacation. It is the place for calm and tranquility and you can relax and enjoy your vacation here, either with partner or family.

Backwater Retreat is a quiet, private,secure and perfect destination for a honeymoon or romantic getaway. The exotic locales, intoxicating nature,hospitality,culture, romance, captivating celebrations together with the nature at its best make honeymoon in Kumarakom memorable.Backwater Retreat offers contemporary service and cordial hospitality, which will make you enjoy all the privileges required for an unforgettable stay.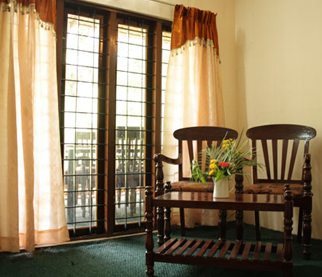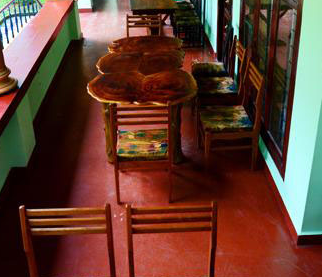 ACCOMODATION AT KUMARAKOM BACKWATER RETREAT
Backwater Retreat provides rooms with consistent, clean & convenient accommodation with friendly service at affordable prices creating a relaxing atmosphere.A long list ofresort amenities and services at Backwater Retreat in Kumarakom has made this place very much liked by the visitors. The resort offers an array of room types have comfort& uxury with well­appointed bedrooms, each with a private bathroom , colour television and direct­dial telephone and also offers top quality and International dishes.
DINING AT KUMARAKOM BACKWATER RETREAT
Whether you prefer a more casual and relaxed dining experience, fine dining or choose to enjoy your meal in the comfort and privacy of your own guestroom, Backwater Retreat provides excellent options to suit your mood.
FACILITIES AT KUMARAKOM BACKWATER RETREAT
24 hour room service

Ample parking area
Boat service

Personal Safe
Telephone